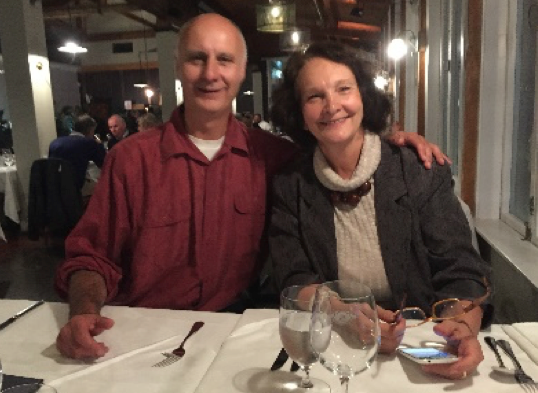 Karen Baucke and Paul Maunsell - New Zealand
Karen and I have been working in the health industry for over 25 years. I studied in Germany for 3 years as part of a Rudolf Steiner teacher training course before teaching in the UK 10 years as Bothmer gymnast teacher working with "Special Needs"pupils in the UK. I therefore, understood how important good nutrition is in maintaining a healthy body, mind and spirit. Fortunately, we were introduced to Stemtech! It's the simplicity which the company goes about encouraging people to try the se3 that attracts most of my team members. Who would not want to explore such business and wellness possibility?!
---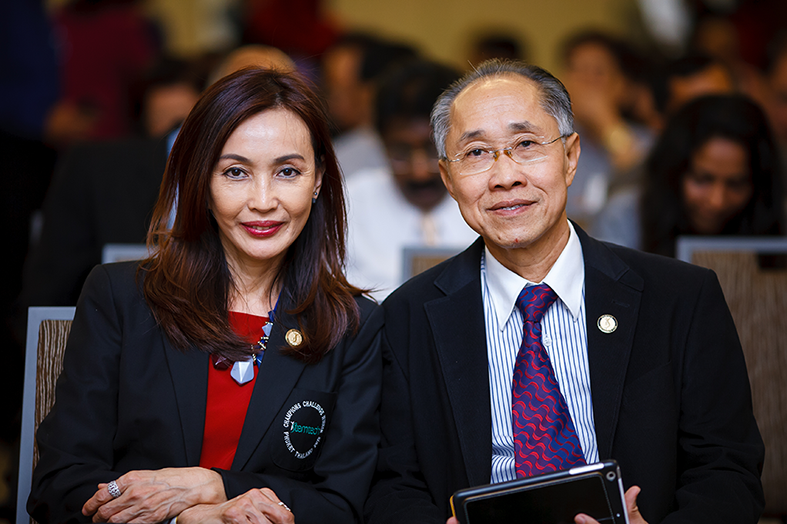 Michael Wan -Malaysia
I have been in the education industry for over 20 years prior to my involvement with Stemtech. The Stemtech opportunity was introduced to me by an old friend back in August 2009. Through Stemtech, I came to be acquainted with the excitement of innovative technology and was absolutely fascinated with the idea of Stemtech's nutrition concept. Numerous positive comments and testimonies in the ensuing months convinced me of the potential of the Stemtech business opportunity! I readily recommend this nutrition approach to anyone for individual wellness & the Stemtech business to grow a sustainable income. The past 8 years running the Stemtech business have given me and my wife Charmaine much financial and time freedom to do those things that mattered most.
---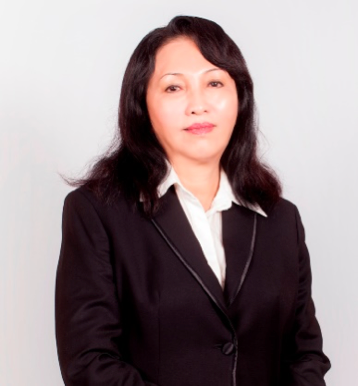 Madam Foo -Malaysia
I came to Stemtech introduced by a friend, mainly seeking to improve my mother's wellbeing. Amazingly, my mother's condition greatly improved after consuming Stemtech products consistently. I started sharing this experience with many of my friends who later also witnessed improvements in their wellbeing with the help of the products. The income from Stemtech was (and still is) rewarding and enabled me to help many "stray furry kids" around my community. I fund and support stray cats and dog's assistance. This business and wellness opportunity simply works! Helping others and sharing my experience paved my way to success. Due to many people trying and using the product on an ongoing basis, I have become a member of the Presidents Club at Stemtech. Skeptical people just need to take the first step and experience the change in their circumstances by simply trying and seeing for themselves. Knowing new people, helping others, and personally witnessing the improvement in my mother's situation give me strength to carry on and share this opportunity with more people on an ongoing basis!
---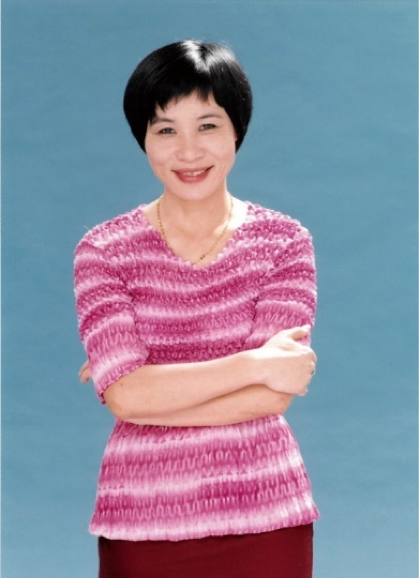 Yi-Yu Lin -Taiwan
Those trapped in poverty can teach you nothing but how to be very economical. Those indulged in pleasures will encourage you to wallowing in them! Yet, those having an insight into opportunities can guide you to gain new knowledge and grow! The best luck and purpose in life is to receive the guidance of a mentor, who helps you get a new outlook on life, inspiration, professional intelligence and then changes your life one way or another. On the way of self-development, choosing the surrounding members and the environment is very important! They may be your mentors or bad friends. On the journey of life, bad friends merely make you mired in troubles! Yet, a good teacher and helpful friend can change your life and even help you become very successful in career! What does "a mentor" mean? It is someone who opens your vision, complements you and leads you to the new world! Last year, thanks to a friend's recommendation, I had further understanding and affirmation of Stemtech's product line. This was the stage when I made a bet on a new turning point and established a new direction of my life. With the instruction, help and guidance of good teachers and helpful friends, I was able to help others, receive help and help myself! Over the past year, I was lucky to have been supported by good teachers and helpful friends which enabled me to complete my mission for this phase successfully. I was untrained in direct selling industry, and I sought the rules of experience step by step in each stage without feeling ashamed to ask and learn! And it was all because of faith and courage. I am grateful to all the Stemtech lecturers who have coached me! Also, I thank my uplines and downlines for making our team grow smoothly! I owe all the honour to the team's unity and cooperation! You are all my good teachers, helpful friends, and mentors!
---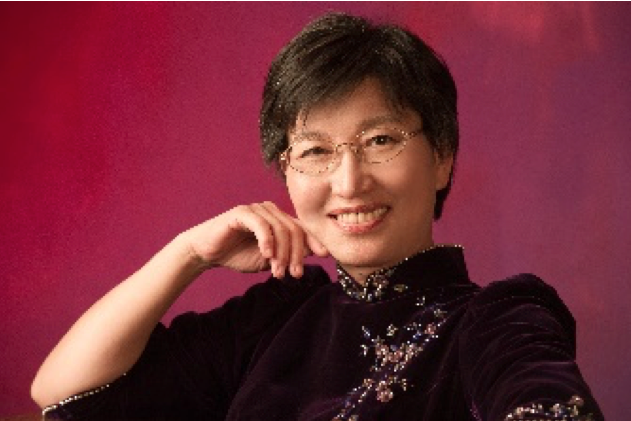 Ye, Siou-Min -Taiwan
People may have several missions in life. The same goes for me. After I retired from the construction industry, I got involved into natural therapy and organic food; besides, I was always interested in nutritional products and researching this field. These experiences and knowledge help me hugely to run my Stemtech business. I have a secretary, my daughter Guo, Ya-Wei, who is an excellent ally of my business. She supported my network, especially when I was busy or out conducting meetings, and organized everything orderly so that the business ran smoothly. I love dealing with people, as well as sharing my story and the experience of using products to others. I host lectures and family gatherings, where I use my coaching model, through Taiwan. Furthermore, I also go to Kaohsiung every week to support my Business Partners. So far, except for Taiwan, I have Business Partners in Thailand, Japan, South Korea, the Philippines, Switzerland, Germany, Austria... and so on. Life is like an "echo" in the valley - if you can bring blessedness to other people, you would become happy eventually. "The only way to make yourself happy is to contribute to others happiness." This is a simple, universal truth. I believe this would help greatly to grow business operations.
---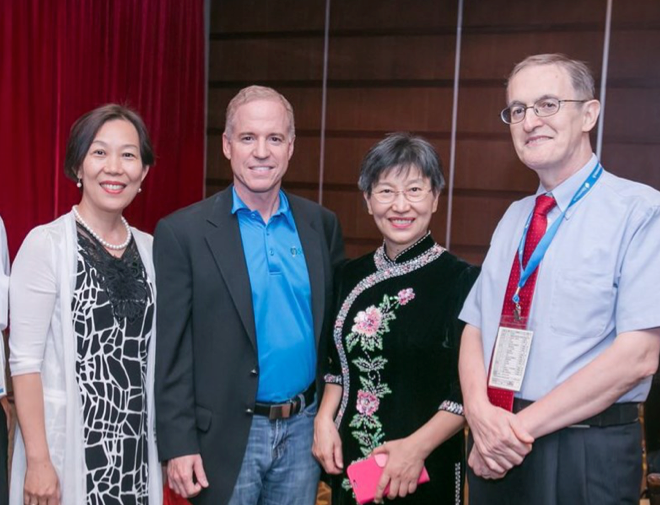 Deborah Luo -Taiwan
I became a formal Stemtech member on the 4 November 2014. I have shared this opportunity with six friends and was promoted to Director the same month. Our organization was formed by ten people who later developed wonderful careers. In the beginning, I didn't understand this system; but I simply trusted the company and products. And so, I started actively promoting, recommending, and conducting lectures daily, which made me very happy. With my mission in mind, I visited my downlines and organized family gatherings regardless of the cost in the most northeast areas, including Ilan, Lingkou, and Miaoli, to Taichung, Tainan and Kaohsiung every week. I established local organizations one by one through sincere service, education, confidence and patience. I realized with Stemtech Business, you can increase your income and improve the quality of life. My downlines increasingly grew and I have been through an amazing journey; I achieved the promotion from Director to Triple Diamond Director very quickly. Obviously, I couldn't achieve this by myself, but with warm support from my team. I'd like to present my gratitude to all my colleagues who have ever helped me a lot through my journey to success. Also, the support from the Taiwan office. Operating Stemtech business is also a visible vision! My promotion to Triple Diamond Director is just a foundation of the beginning, the road continues! The only thing to do is: Keep up with the footsteps of the team and the company, until the dream materializes.
---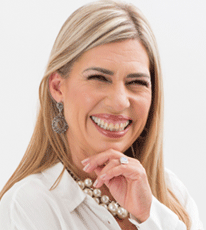 Claudia Zamudio Vargas - Mexico
"I've been in the industry for years, and when I found the Stemtech opportunity I could see it was a place for greatness," says Claudia Zamudio, one of the most successful IBPs our company has today. A while ago, Claudia was going through difficult times. Father and mother to her children, she had accumulated debts and was about to lose her house. Her situation meant also an enormous emotional burden for her. Then she entered Stemtech, a company that stabilized her finances and gave her something even more important: the joy of changing lives and promoting wellbeing for many people. "Stemtech really changes lives," she says. "I found the right place here, because the company's mission and vision are the same as mine, and certainly many people's too." Claudia has traveled across four continents and she's witnessed everywhere the positive effects of Stemtech products on many others, as well as the benefits of its compensation plan. "Anyone who wants to change his/her life by improving others has a place at Stemtech," she says. For Claudia, working and making a difference in the world is a dream come true.
---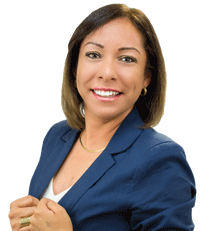 Yunuet Hernandez Flores
Yunuet Hernandez had prepared herself for the future. She graduated as a public accountant and completed a Masters in Management in Mexico. But things didn't go as she expected. After 12 years working as Manager of credit and collections for a private company, she was fired in a sudden lay-off. Her second child had just been born, and things seemed to get complicated. Fortunately, her husband had a good job and could support the family. However, the company that employed him got in trouble and he was fired, too. Unemployment forced them to rethink their plan of life, and only then they realized they had worked hard to achieve the other people's dreams. It was time to reach their own. "I heard that many times, and now I finally see it: you can make true anything you want with all your heart," says Yunuet. In December 2012, they learned about Stemtech and they saw a beam of light on their future. "The financial plan made an impact on us," says Yunuet. "We didn't know what the MLM industry was, and we found it impressive to generate unlimited revenue for yourself and help others do the same." Both undertook this new adventure together, under the principles of honesty, respect, ethics and commitment to those who join their team. Today, their earnings far exceed what they used to earn working for the private sector. Their Stemtech business allows them to travel and see different realities, keeps them in constant professional evolution, and, most importantly, has given them the security and peace of mind they always wanted. "It is very gratifying to share the same vision of growth with other people, and show them there is a different way to achieve success: make the decision to take it and truly believe it is possible," says Yunuet. Their next step is to reach the Chairman's Club —something difficult but not impossible. Yunuet and her husband have learned dreams do come true.
---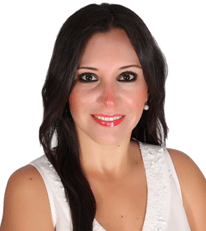 Georgina Guadalupe García Méndez
"Gina García has a particular phrase to call her work: she is an "entrepreneur with a cause." Her Stemtech business has a mission: transforming lives, ""transforming the world, if you wish,"" she says. The first thing Gina did was transforming her own life. A lover of sports, family life, travel and the good things in life, Gina joined Stemtech in 2011 and found a way to balance health, work, free time and the financial stability needed to build her own happiness. Of course, Gina thinks big. As a graduate in Biological Chemistry and Pharmacology, she shared the Stemtech experience with doctors and health specialists. "The concept of release and circulation of adult stem cells was something totally new to me, and I was awestruck," she says. "I was immediately able to share a testimony of health improvement. And the financial side of my business was impressive." Today, her partners are in several countries and she's traveled to many places in the world, carrying the message of total wellbeing and prosperity she received at Stemtech. Gina has reached the Triple Diamond level, but her growth does not stop. Training and professional improvement is a constant task for her. Her next step is reaching President's Club. For an entrepreneur with cause, the sky is the limit."
---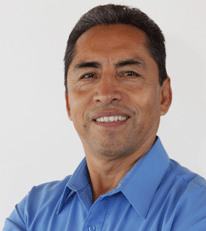 ZENON VAZQUEZ BAUTISTA
Zenón Vázquez Bautista loves challenges, taking risks and testing his spirit and capacity. When he first heard about Stemtech, the thing that caught his attention immediately was the concept of nutrition for that microscopic universe of stem cells that work tirelessly to keep us healthy. This revelation became even more attractive when Zenón heard about the company's business opportunity. Having a business of his own, financial freedom and helping others to follow his path was for him the challenge he had been waiting all his life. ""Directing groups and meetings is something I have done all my life, always breaking schemes and paradigms,"" Zenón says. ""My dream was always financial freedom."" However, the challenge was not easy. Entering the Stemtech family involves constant learning, which is the key to reaching the top. But Zenón is not alone. His sponsor, Gloria Martínez, always accompanies him and they work shoulder to shoulder. ""The best pieces of advice I can give to new Stemtech members are considering the reasons behind their work, not postponing things, and never underestimating a person,"" he says. When efforts leave lessons, they are worth twice as much.
---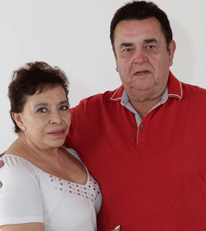 Roberto Sanchez de Tagle y María de los Dolores Gutiérrez
When Roberto Sánchez de Tagle and María de los Dolores Gutiérrez were invited to Stemtech they felt they found what they call "a totally different concept." "The release and regeneration of adult stem cells struck us a lot, because immediately we both could witness improvements in our own health," says Roberto. For them, it is fundamental to promote a product whose quality has been personally verified. After all, the market they chose was not easy: doctors and health specialists. Roberto and Maria took this new venture with dedication and enthusiasm. In a short time, they obtained the rank of Double Diamond and their dreams to continue ascending are stronger than ever!
---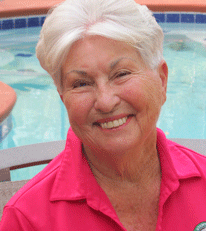 Fran Hyberger
"In 2006 I was 70 years old. I had health issues and unaware that my failing health was due to a natural remission of adult stem cell release. Wow, this is not good! I didn't want to continue on this way! I started to search for an answer and found none. Until 3 years later, in 2009 I was introduced to adult stem cell nutrition by Stemtech Health Sciences. I liked that it supports the body's renewal system. I added Stemtech's products to my diet right away. What happened was totally unexpected! I am healthier, look younger. I continue to take stem cell nutrition every day."
---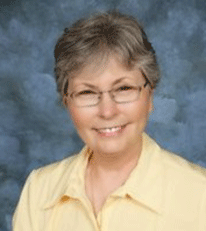 Joan Hutchens
"I love the company because I truly feel that all the products have helped me in my general health. I have energy, I've experienced a great difference in how I look, and I see also health benefits in others who take Stemtech products —like my husband. Stemtech is a leader in global nutrition!"
---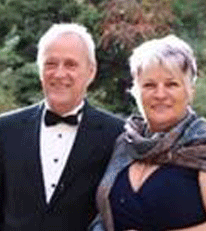 JM Roy - Canada
"I am married and a mother of five children. I am a reflexologist, physiotherapist, and independent worker. A client came to see me one day for a treatment and she started telling me about stem cell nutrition. She spoke to me again a second and a third time.  As soon as I read the brochure I wanted to start taking the products right away to begin repairs on my damaged liver. I had a liver disease and I wanted to treat and repair my body as quickly as possible —this was my first and only goal. It was a life-changing experience. All I wanted to do after was help others achieve a better health, and obtain a better quality of life with the option to live more freely. Never have I known a company as generous and able to recognize one's accomplishments as this company does."
---